Christmas Gifts for Trumpet Players
So, your looking for Christmas gifts for trumpet players?  You've come to the right place.  As a long time trumpet teacher, that has to be one of the most asked questions I get every Christmas season.  Trumpet players are easy to shop for if you know trumpets.  We're all gadget freaks, which makes things fairly easy.
How long have they been playing trumpet?
That's the first thing you need to answer when looking at Christmas Gifts for Trumpet Players.  A beginning band trumpet player will have different needs than someone that has been playing for years.  Also, the longer someone has been playing trumpet, the more things they'll already own which complicates gift buying.
Christmas gifts for Beginning Trumpet Players
A beginning trumpet player is not going to need a lot of equipment yet.  The main things you can look at are popular sheet music books.  Movie themes, etc. are great things for aspiring trumpet players that have largely just been playing out of a beginning band book.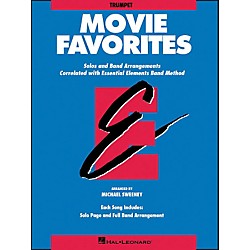 If your beginning trumpet player doesn't own a good music stand, that would be a great purchase.  Don't waste your money on a folding stand.  Get one that will last years and years.  I've had one of the Manhasset stands below for over 20 years, and it's still going strong.

Christmas Gifts for Advanced Trumpet Players
If an advanced trumpet players doesn't have a good music stand, like the one above, that would be a great idea. A good music stand prevents so many problems from developing simply because it encourages playing with a good posture…the source of many trumpet problems.
Mutes are another great idea for Christmas Gifts for a trumpet player.  Every good trumpet player needs a basic complement of mutes-a metal straight mute, a cup mute, and a Harmon style, Wah-Wah or Bubble Mute.  They're all the same type of mute. I'm at the point that I'm getting more of the same type of mute just for different sounds.  I probably own around 20 different straight mutes alone because they all get a slightly different sound.
The Ultimate Christmas Gift for Trumpet Players:
A new professional trumpet.  I know it costs a lot, but you'll have a gift guaranteed to be remembered for the rest of their lives…similar to their first car.  It's that big a gift.  Check our my page on Professional Trumpets for more information.