Bach 190s37 Trumpet (Stradivarius)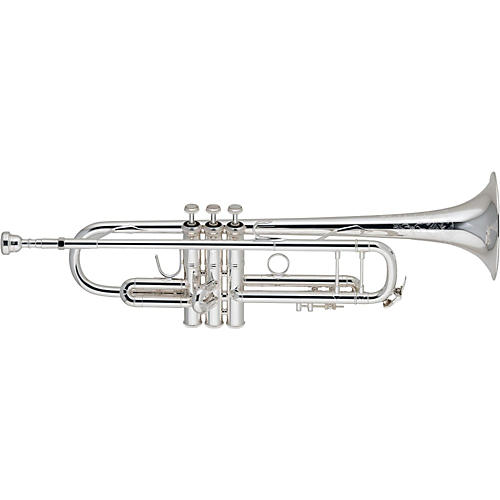 Today, we're talking about the Bach 190s37 Trumpet, the Bach 190s37 Stradivarius Trumpet, or the Anniversary Model Bach Stradivarius Trumpet, whichever you would like to call it.  For years trumpet players have argued about what the best Bach Professional trumpets been.  Throughout the years, there have been several changes to the way Bach Stradivarius Trumpets were built.  If you peruse the various internet forums, people will talk about Corporation Bells, Side-Seam Bells, Nickle Silver Valve Casings, etc.  What does all of that mean?
Corporation Bells
"Corporation" Bells were made by Bach shortly after Selmer bought Bach from Vincent Bach himself.  When Selmer bought out Bach, most trumpet players believe that the playing quality of the horns diminished as well.  The corporation bells were the earliest bells used by Selmer and retain many of the playing qualities of the earlier Bach Trumpets-the Mount Vernon Bachs.
Side Seam Bells
Most bells are made with the seam on the bottom of the bell.  They used to be made with the seam on the side, where the braces are soldered to the bell.  This does make a difference in how the bell resonates.  Many players now want a side-seam bell for more resonance, myself included.
Resonance
Resonance is the quality in the sound that makes a trumpet sound like a trumpet, and in my opinion, it's what separates Bach Trumpets from the rest of the trumpets available today.  Bach's seem to have more resonance and "color" in their sound than many trumpets.  It's what has made Bach Stradivarius Trumpets the preferred choice of many professional trumpet players for the last 50 years.
Other features of the Bach 190s37 Trumpet
The two piece valve casing with Nickel Balusters (top part) also affects the resonance of the instrument.  In short, anything that is attached to the trumpet will affect the resonance of the horn.  In the Bach 190s37 Stadivarius Trumpet, Bach has done a great job replicating the earliest Bach Stradivarius Trumpets.  It's a change that I really like.  I believe this is one of the best trumpets available today.  If you're looking for a truly great Professional Trumpet, take at look at this horn.