Refurbished Trumpets Sale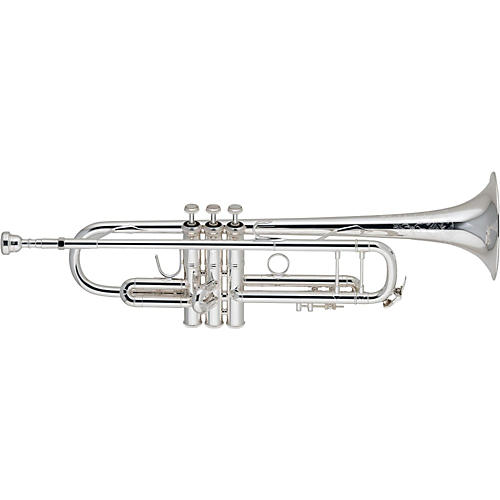 Refurbished trumpets sale…the words you want to hear when shopping for a trumpet.  You know you're about to get a great deal!  Often, this is the best way to buy professional trumpets.  You can also find beginner trumpets and intermediate trumpets there occasionally.  There are constantly sales on refurbished trumpets, and these represent some of the best deals out there. They will be called scratch and dent trumpets, open box trumpets, or blemished trumpets, but for the most part, they are referring to the same thing.
What are refurbished trumpets?
Refurbished trumpets are trumpets that have been damaged in transit to a buyer or in the store and then repaired in the store's repair shop.  The quality of work the repair shop in the store does determines how well repaired the trumpet is.  You will almost always be able to find where the damage was, but it will be very minimal if the store's repair shop is good.
How bad are the damages?
Often, you won't be able to locate the damage when you get the horn in your hands.  At most, you usually find a few scratches in the silver plate or a spot without silver plating.  You'll probably get more damage in the first year of playing the trumpet than you'll find on these scratch and dent trumpets.  Even though they've been repaired, the stores can't sell them for full price, so you get the savings.
Where Do You Find a Refurbished Trumpets Sale?
Occasionally, you'll find them in your local music store, but they will usually lower the price from the full retail price of the trumpet.  The stores I list here will lower the price from their prices, which are already around 40% lower than retail prices.  After the discount for the damages, you'll often wind up buying a trumpet for around 50% off!  That's an incredible savings.
What stores have refurbished trumpets for sale?
I do most of my trumpet shopping from the stores listed below.  In addition, they have pages devoted to their Open Box Trumpets, Scratch and Dent Trumpets, or Refurbished Trumpets.
Woodwind and Brasswind is one of the oldest online stores.  You can find their Refurbished Trumpets Sale HERE!
Musician's Friend is another great store that I use often.  You can find their Refurbished Trumpet Sale HERE!
Music and Arts advertises that they are the largest retailer of band and orchestra instruments in the United States.  You can find their Clearance Trumpets here!